University of Sheffield
---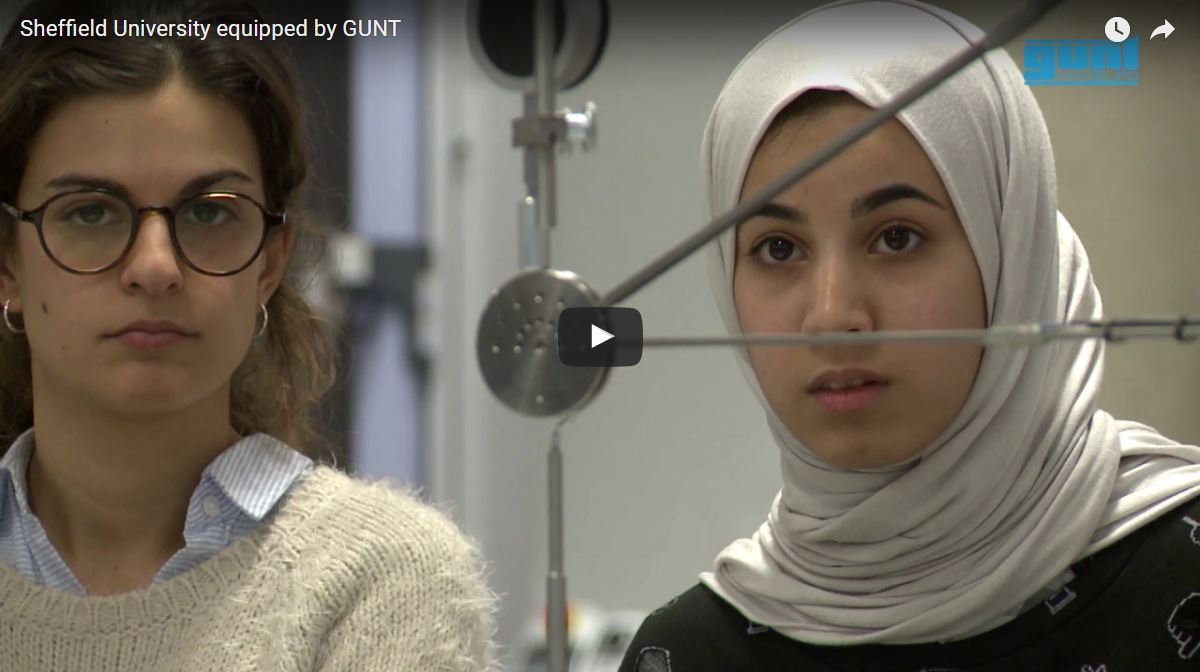 The University of Sheffield recently moved their engineering departments from various sites around Sheffield to a newly built central engineering hub called the Diamond building.
The building, which is now home to engineering undergraduates, has an aluminium diamond shaped facade exterior. It stands at the heart of the University campus as a major investment in learning and teaching.
Inside, the six-storey Diamond boasts specialist teaching facilities including a range of lecture theatres, seminar rooms, open-plan learning spaces, library and IT services, and space for informal study including a cafe.
The computing area offers 1,000 study spaces available 24/7 for all students and staff across the University. There are also digital and print facilities, media editing booths, a recording studio and computer teaching laboratories.
The building's 19 laboratories will offer students more practical learning opportunities with a chemical engineering pilot plant, a clean room, an aerospace simulation lab and a virtual reality suite.
GUNT Technology Limited (GTL) worked with the academics, technicians and support services over a period of 3 years prior to the opening of the Diamond building to ensure that all their engineering equipment requirements were satisfied. This included providing standard equipment to a variety of laboratories but also working with individual professors in order to be able to provide an adapted range of equipment better suited to the individual requirements.
Once the orders were placed the GTL team ensured that all deliveries were handled professionally and assisted with locating the equipment in the correct laboratories and that they were set up and working correctly. Initial familiarisation of the equipment was done at the time followed by full and complete training on each kit to ensure proper usage of all the equipment.
A particular issue with this installation was to get the 10 meter working length flume into the building and up to the third floor  whilst it was still a building site and to then build the flume up in a very tight working space. This was achieved with minimal disruption and in a short period of time and the final result was much appreciated by the university.
Ongoing support of the equipment and discussions on current and future requirements continue, and a good working relationship continues with all the clients within this new hub.
The diamond building and many of its 19 laboratories can be found to have a large range of G.U.N.T. equipment for the students to use in order to get a better understanding of the fundamentals of engineering in many disciplines.
The following provide an idea of what GTL have supplied to the new campus building:
Fluids Laboratory
Large 10m experimental flume
Series and parallel configuration of pumps
Experiments with a piston pump
Experiments with a reaction turbine
Experiments with a Pelton turbine
Experiments with a Action turbine
Various cutaway models
Open and closed channel flow
Water hammer in pipes
Structural Laboratories
Torsion testing equipment
Mounting frames with specially designed modules:

Cantilever frame experiments
Chain suspension
Arches
Normal and shear stresses in beams
Deflection of beams
Plastic hinge formation in a beam
Buckling of struts
Plastic bending of portals
Asymmetric bending
Aeronautical  Laboratories
Chemical Laboratories – Small Pilot Plant Equipment
Convection drying
Variety of assembly kits
Liquid – liquid extraction
Fuel cell system
Determination of settling velocity
Continuous rectification
Chemical Laboratories – Thermodynamics
Thermal radiation units
Boiling process units
Cutaway models
Diffusion in liquids and gases
Stirring apparatus